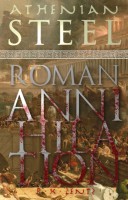 Athenian Steel: Roman Annihilation 423 BCE
by

P. K. Lentz
A Greek army invades Rome in 423 BCE. If you have read Athenian Steel, then here is an 'alternate ending.' If you have not, then ROMAN ANNIHILATION can be read alone without spoiling the (much-changed) plot of the full-length novel. The centerpiece of this novella is a brutal and lavishly detailed battle witnessed from both Greek and Roman points of view.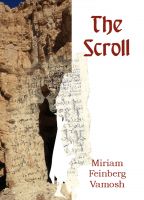 The Scroll
by

Miriam Feinberg
Price:
$4.99 USD.
Words: 103,040. Language: English. Published: July 23, 2012. Categories:
Fiction
»
Historical
»
Ancient
The Scroll draws from a real archaeological find – the divorce document of a woman named Miriam, issued at Masada. The tale spans three generations, beginning on Masada's final, horrific day. It characters must choose between nation and family, and finally, between life and death. Will Miriam's descendants learn the lessons of her life, or will enemies - within and without - rob it from them?