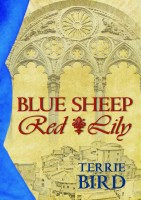 Blue Sheep Red Lily
Cammilla's head for business and determination put her at odds with the customs of a male-dominated society in 14th century Florence, a city heavily reliant on its woollen cloth industry and banking. From child, to bride, to mother, Cammilla's resilience and unwavering fortitude are constantly tested as she strives to secure a future for her family and seeks to unravel the secrets of her past.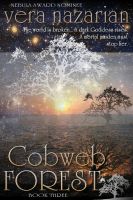 Cobweb Forest
(5.00 from 1 review)
The world is broken… A dark Goddess rises. A mortal maiden must stop her. COBWEB FOREST (Cobweb Bride Trilogy, Book Three) is the third and final book of the intricate epic fantasy flavored by Renaissance history and the romantic myth of Persephone, about death's ultimatum to the world.