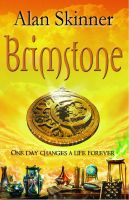 Brimstone
by

Alan Skinner
Taken from her home to be apprenticed to the world's greatest alchemist, Jenny Swift enters a world different from anything she could have imagined. Frightened and friendless, she has only her courage, intelligence and talents she doesn't realise she possesses to help her survive the nightmare world of murder, intrigue and betrayal. Jenny finds that to save her world she must first save herself.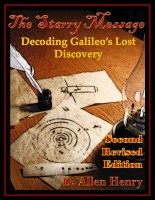 The Starry Message
by

D. Allen Henry
(3.50 from 2 reviews)
Second Revised Edition: When Professor Paul Woodbridge receives a call from Contessa Antonietta Floridiana, she queries, "Suppose Galileo wrote a secret encoded message at the end of his life. Would the professor perhaps be able to decode it?" The quest for the solution to The Starry Message will lead the pair on a search across Italy that is destined to profoundly alter the course of humankind.