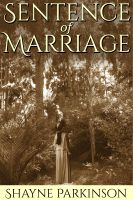 Sentence of Marriage (Promises to Keep: Book 1)
(4.79 from 70 reviews)
In 19th Century New Zealand, there are few choices for a farm girl like Amy. Her life seems mapped out for her by the time she is twelve. Amy dreams of an exciting life in the world beyond her narrow boundaries. But it is the two people who come to the farm from outside the valley who change her life forever, and Amy learns the high cost of making the wrong choice. Book 1 of "Promises to Keep".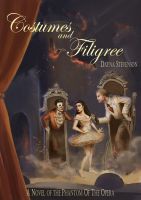 Costumes and Filigree: A Novel of the Phantom of the Opera
(4.50 from 2 reviews)
In this not-so-serious retelling of the Phantom of the Opera, Christine Daaé, a rather bratty girl who lives to become a diva, is horrified to discover that her mentor, whom she believed to be an angel, is really a monstrously-disfigured man. But as she works to accomplish her goals of fame and fortune, she realizes that it is really her genteel fiancé, Raoul de Chagny, who is the true monster.