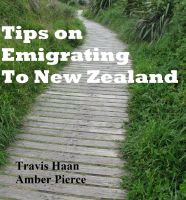 Tips on Emigrating to New Zealand
(5.00 from 1 review)
This book offers tips and commentary on emigrating to New Zealand. It was written by an American couple who moved to New Zealand. It's based on their first-hand experiences and is told from their perspective. It's an invaluable resource for anyone interested in moving to New Zealand.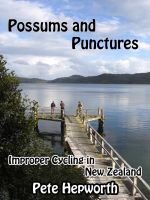 Possums and Punctures (Improper Cycling In New Zealand)
(5.00 from 1 review)
What would you do if you realised that you had finally become too fat to wear your dad's pants? Pete Hepworth got his bike out and hit the trails of New Zealand, promptly suffering the indignity of being overtaken by some Danish pensioners. Along the way he met the cast of the Lord of the Rings movie in a seedy tattoo parlour in Wellington and many small marsupials with poor road sense.