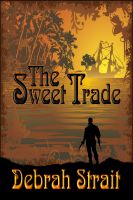 The Sweet Trade
(5.00 from 1 review)
A boy of the land becomes a man of the sea in The Sweet Trade: A Pirate's Tale. In the seventeenth century the clash of European empires engulfs eleven year old Dirk van Cortlandt when Spaniards raid his Caribbean island home and kill his family. He leads a gang of friends in a daring escape in a canoe, and thus begins his journey into the First Golden Age of Piracy.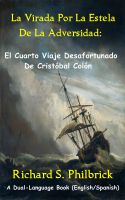 La Virada Por La Estela de la Adversidad: El Cuarto Viaje Desafortunado De Cristóbal Colón
This dual-language book about the calamitous fourth voyage of Christoper Columbus is designed for English-Speakers studying Spanish. The Spanish text is shown in boldface followed immediately by the English translation in italics. One can easily read the book in Spanish as one normally would or quickly check the translation to see how good their comprehension is.