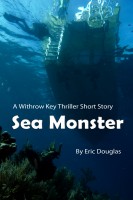 Sea Monster
by

Eric Douglas
Walking Bob, a local hermit, is hearing noises at night and is scared enough to break his routine. He leaves his island and comes to Withrow Key to let Jackson Pauley know about a "sea monster" out on the ocean. Realizing there is something scaring the old man, whether it is a sea monster or something more mundane, Jackson decides to investigate.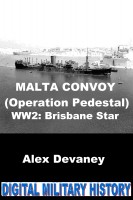 Malta Convoy: WW2 Operation Pedestal. (Brisbane Star).
by

Alex Devaney
WW2: August, 1942: Five ships from a convoy of fourteen, limped into Malta Harbour, a strategic naval base in the mediterranean, with vital supplies for the starving maltese population. The serving officers and seamen on board were hailed as heroes. My grandfather, Thomas Smedley, was a serving seaman on the Brisbane Star and survived to tell the tale.
Related Categories