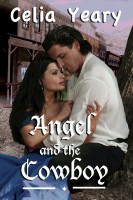 Angel and the Cowboy
~Western Romance~ He needs a wife… Because the sheriff summons him, U.S. Marshal Max Garrison rides to town. She faces another lonely Christmas… Daniella Sommers lives alone above the book and teashop her English parents left her. When Marshal Garrison walks in and asks for tea, she almost laughs. Soon, her merriment turns to hope. Will this Christmas bring Max and Daniella the best gift of all?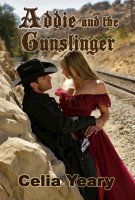 Addie and the Gunslinger
~Western Romance~ Ex-gunslinger Jude Morgan lands in jail in a far-flung West Texas town. On the fourth day, the sheriff ushers in a beautiful woman dressed in men's pants and toting her own six-shooter. Adriana Jones claims he is her worthless husband who married her, but never came home. When Addie's life is in danger, will Jude rescue his Addie? Or will Addie save herself and her gunslinger?