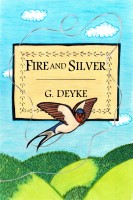 Fire and Silver
by

G. Deyke
This collection contains a representative sample of G. Deyke's best and best-known work up to June 2014, including such stories as "Ira", "Her Fading", and "Fingernails, Please". Beginning with fairy tales and swooping through humor and science fiction to poignant realism, "Fire and Silver" is an ideal introduction to G. Deyke's writing.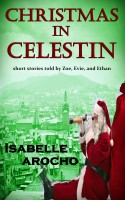 Christmas in Celestin
by

Isabelle Arocho
An anthology of stories from Zoe, Evie, and Ethan's point of view about how they celebrated Christmas. Zoe's quiet night at home quickly gets interrupted by a killer posing as Santa Claus. Evie is in for a big surprise when Caleb arrives. Lastly Ethan tries to honor his wife's wishes for Serena to have the perfect Christmas experience.