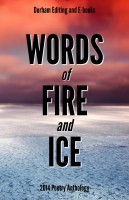 Words of Fire and Ice
(5.00 from 1 review)
Featuring: Patricia Frolander, Myra Biernat Wells, Robin A. Sams, Pamela Merriott, Carl "Papa" Palmer, Nicola J. McDonagh, Sherri Wright, Patricia D'Innocenzo, Judith G. Osborne, Rosemarie Czarnoska, Ryan Abram, Chantal Bellehumeur, Diane L. Lewis, Muesser Yeniay, Mellissa Black, Geoffrey A. Landis, Joan M. Roberts, Julie Lovett, Natasha Turner, Queen of Spades, Patrick Durham, & April J. Durham.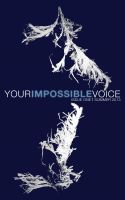 Your Impossible Voice #1
Your Impossible Voice publishes brash and velvety new work from around the globe. The debut issue features new work from award winning authors and poets, including Jessica Hagedorn, Gillian Conoley, Horacio Castellanos Moya, Arisa White, and more.