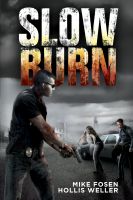 Slow Burn
For two veteran police officers and their small group of friends, the first day of the outbreak starts out like any other. Random fights and car accidents keep them busy, that is until they are confronted with a new and unexpected enemy. Each one of them is forced to confront the unthinkable. Zombies were real, and craving the living with an insatiable appetite.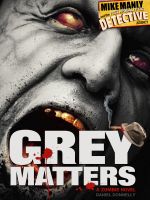 Mike Manly and the Post Apocalyptic Detective Agency: Grey Matters
Ten years have passed since the GreyMatter nano-virus swept across the planet, leaving in its wake billions of dead. Now, two new species outnumber the remaining human population: the mindless walking dead and intelligent GreyMatter Zoms. As Greys integrate into human society, violence against them escalates; and the murder of a prominent Grey could begin a war between humans and the dead.