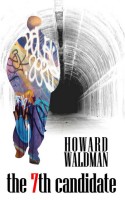 The Seventh Candidate
The nameless Seventh Candidate helps Edmond Lorz in his war against obscene graffiti on subway posters. Obsessed like his employer by the need for order in a chaotic society, won't the disquieting employee be tempted to go even further by eliminating the scrawlers of those obscenities themselves?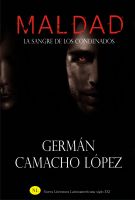 Maldad La sangre de los condenados
(4.00 from 1 review)
Un joven arquitecto sin filiación ninguna en asuntos religiosos, asegura haber sido contactado por una entidad espiritual que le exhorta a obrar por la salvación de la pequeña y particular comunidad en la cual vive. Su mejor amigo, un sacerdote, y su bella enamorada intentaran ayudarle a entender el misterio, que rodea los sucesos de las últimas semanas.