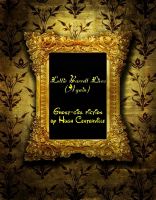 Lottie Barrett Lives (Again)
Lottie Barrett Lives (Again) is speculative fiction, sort of YA for grownups. It's no zombie bloodbath, or lighthearted zombie romp, either. It's a winter ghost tale, what can happen when a zombie girl arrives in nineteen-sixties small town America and just in time for the holidays.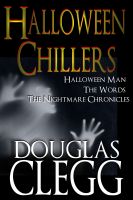 Halloween Chillers: A Boxed Set Bundle (Halloween Man, The Words, The Nightmare Chronicles)
Just in time for Halloween -- three chilling ebooks in one! From Bram Stoker Award and International Horror Guild Award-winning writer Douglas Clegg come three works of horror and the supernatural! Nearly 800 pages (if in print) of fiction, including the full-length novel Halloween Man, the novella The Words, and the award-winning full-length collection, The Nightmare Chronicles.