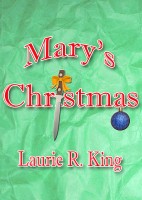 Mary's Christmas
One evening in late 1921 or 1922, Mary Russell and Sherlock Holmes are talking over the unexplored portions of their past. A person might expect the older Holmes to have any number of these—but here, it is Russell who astonishes her husband with news of a previously unknown, even unsuspected, uncle. Jake Russell: scoundrel, charmer, eternal youth. What young girl could resist his charms?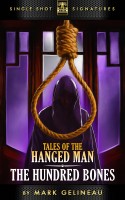 Tales of the Hanged Man: The Hundred Bones
(5.00 from 1 review)
Tales of the Hanged Man tells the tale of William Rhys, accused of a crime and hung by the Lord of the land. Three days later, he came back to life. Now, cloaked in his burial shroud and back from the dead, William Rhys stalks the land as the dreaded Hanged Man. The hangman's rope that took his life is now his weapon of vengeance as he hunts the wicked and evil in medieval Britain.