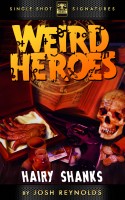 Weird Heroes, Book 1: Hairy Shanks
by

Josh Reynolds
(5.00 from 1 review)
When a worker is savagely attacked in the Thames section of the London Tunnel Authority, Charles St. Cyprian, in his role as Royal Occultist, is summoned. He, along with his apprentice Ebe Gallowglass, are no strangers to the unusual and terrifying, but find themselves tackling something neither expected. A phantom of such savage power that it absolutely in no way is or was ever human.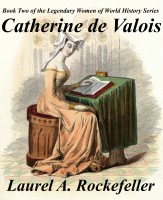 Catherine de Valois
by

Laurel A. Rockefeller
(4.67 from 3 reviews)
Best known as Henry V's Agincourt bride from Shakespeare's "Henry V," Catherine was an extraordinary woman. A younger daughter to King Charles VI of France terrorized by his mental illness, Catherine survived the ravages of his schizophrenia, a civil war at home, and King Henry's war with France to become one of England's most fascinating and courageous queens.