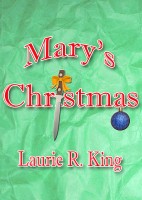 Mary's Christmas
One evening in late 1921 or 1922, Mary Russell and Sherlock Holmes are talking over the unexplored portions of their past. A person might expect the older Holmes to have any number of these—but here, it is Russell who astonishes her husband with news of a previously unknown, even unsuspected, uncle. Jake Russell: scoundrel, charmer, eternal youth. What young girl could resist his charms?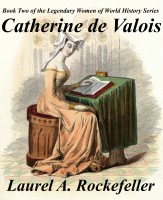 Catherine de Valois
(5.00 from 1 review)
Best known as Henry V's Agincourt bride from Shakespeare's "Henry V," Catherine was an extraordinary woman. A younger daughter to King Charles VI of France terrorized by his mental illness, Catherine survived the ravages of his schizophrenia, a civil war at home, and King Henry's war with France to become one of England's most fascinating and courageous queens.