Sub-categories:
Cultural interest, general | Hispanic & Latino | Asian American | Jewish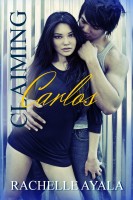 Claiming Carlos (New Adult Romance)
Choco Sanchez is stuck in a rut. She's been friends forever with the head cook at her family's restaurant. When food consultant Johnny Dee hits on her and gets her a makeover, she falls head over heels. Carlos Lopez isn't about to lose his best friend. When Johnny changes the menu, Carlos sends him into the dumpster and sets to claim Choco's heart by cooking hot, spicy, and steamy.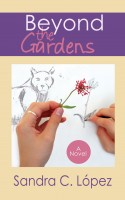 Beyond the Gardens
(2.00 from 1 review)
"It's not easy to figure out who you want to be, especially if you're a chica from the barrio. With a crazy family and un amigo, who has suddenly decided he wants her, brainy college student, Esperanza, finds herself having to make some tough decisions. In this humorous and sweet novel, Lopez brings us lovable characters we want to root for from page one. Don't miss it!" —Lara Rios –