Sub-categories:
Cultural interest, general | Hispanic & Latino | Asian American | Jewish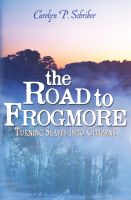 The Road to Frogmore: Turning Slaves into Citizens
Laura Towne was a medical student, a Unitarian, and an abolitionist. In 1862 she traveled to South Carolina to work with a group of missionaries known as Gideonites. She and her friend Ellen Murray struggled to provide education for the slaves who had been abandoned by their owners on St. Helena Island. The school they founded is now the Penn Center, preserving the heritage of the Gullah people.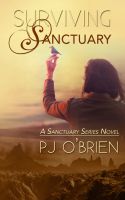 Surviving Sanctuary
(5.00 from 1 review)
On a spring evening in 1982, a thousand people are killed in Sanctuary, a country founded by genocide survivors and devoted to pacifism. Decades later, Brian, a congenial and underemployed American, goes there to look for the sister of a former girlfriend who disappeared while visiting there. As he looks for clues and tries not to marry anyone accidentally, he learns he may be a target too.