Sub-categories:
Cultural interest, general | Hispanic & Latino | Asian American | Jewish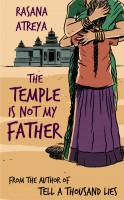 The Temple Is Not My Father
Ensnared by a tradition hundreds of years old, a woman fights for her daughter's happiness. A short tale of 40 pages. Set in India.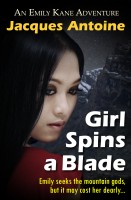 Girl Spins a Blade
Her "Granny" helped Emily Kane find the strength to fight off the black-ops teams hunting her. But now Emily needs to find some relief from Granny, and to reconcile herself to the violence she had to unleash. She hopes to find spiritual renewal in the crowded pantheon of the Hindus and Buddhists of Nepal. But the spirit of violence is not far behind her. Old title: High Road to the Mountain Gods.