Sub-categories:
Cultural interest, general | Hispanic & Latino | Asian American | Jewish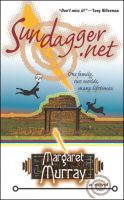 Sundagger.net
by

Margaret C. Murray
In Sundagger.net, an unsuspecting Sara McClelland cannot know her hi-tech life is about to collide with an ancient tragedy. Burnt out from her job, haunted by the disappearance of her son, she finds unexpected mystery when she crawls into a sweat lodge. In the hot stones of the Indian lodge, Sara is overcome by a vision of a Native American family who leads her to her own.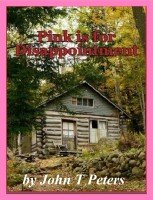 Pink is for Disappointment
by

John Tobias Peters
(5.00 from 1 review)
A young man on a journey, many times ironically humorous, physically and psychologically challenging, attempting to escape a family suffering a poverty mentality condoned and supported by religion.