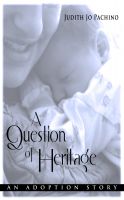 A Question of Heritage: An Adoption Story
Jo finds herself pregnant in the early 1960's with limited options. Derailed by betrayal, she must make an impossible decision. Ellen lives with the challenges of being an adoptee. She is compelled to unearth her past in order to definitively prove her Jewish heritage. A Question of Heritage resonates with the angst of those in the adoption triad, leaving the reader with insight and hope.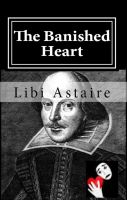 The Banished Heart
Paul Hoffmann, a young German Jew, dreams of a literary career. But since the year is 1933, his life takes a very different turn — back to Elizabethan England, where William Shakespeare is writing The Merchant of Venice. As Shakespeare vacillates between loyalty to a Jewish friend and pleasing his public to further his career, both he and Hoffmann are forced to confront some unpleasant truths.