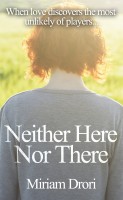 Neither Here Nor There
Esty's life was laid out for her from birth. She would marry one of a handful of young men suggested to her and settle down to raise a large family in a tiny space within the closed community of her parents, near to and yet far from the modern world. But Esty has decided to risk all by escaping while she still can. Will she make it to the other side?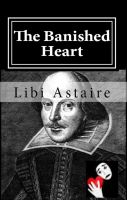 The Banished Heart
Paul Hoffmann, a young German Jew, dreams of a literary career. But since the year is 1933, his life takes a very different turn — back to Elizabethan England, where William Shakespeare is writing The Merchant of Venice. As Shakespeare vacillates between loyalty to a Jewish friend and pleasing his public to further his career, both he and Hoffmann are forced to confront some unpleasant truths.