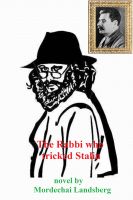 The Rabbi Who Tricked Stalin
by

Mordechai Landsberg
(5.00 from 1 review)
A character driven- macabre novel about Stalin's dark period. It is a ruthless regime, persecuting Jews and Christian God believers,'white' Russians, Trotskists and other communists. The arrest & killing machine of the Secret Police and Bolshevik Party did not stop at their own circles. Rabbi symbolizes a troubled citizen, having family problems, struggling and succeeding to get out.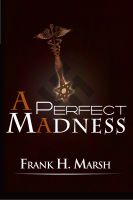 A Perfect Madness
by

Frank H. Marsh
(4.67 from 9 reviews)
It is the autumn of 1938 when Julia Kaufmann meets Erich Schmidt while studying medicine at the German University in Prague. With Hitler's army soon to invade the city and the terror of World War II looming, it is the worst of times for a Jew and a German to fall in love.