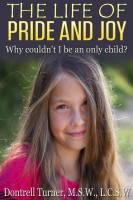 The Life of Pride and Joy: Why Couldn't I Be An Only Child?
Two sisters who annoy one another at every turn, realize through a series of episodes that they really love and care for one another. However these two need to learn the true meaning of family, despite the challenges that exist in them. Readers are asked a series of questions at the end of each story, which help them talk through how they handle conflict in their particular families.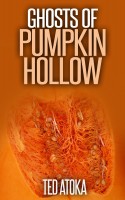 Ghosts of Pumpkin Hollow
Many of us treasure memories of pumpkin season. Crisp autumn air, big fat orange pumpkins sitting on our front stoop, and the aroma of fresh-baked pies and cookies are locked in our minds forever. The folks of Pumpkin Hollow find that, every fall, more than just pumpkins make an appearance. Whether they believe in ghosts or not, the curious are enthralled by the eerie sounds of greeting.