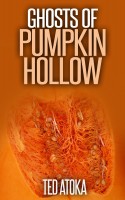 Ghosts of Pumpkin Hollow
Many of us treasure memories of pumpkin season. Crisp autumn air, big fat orange pumpkins sitting on our front stoop, and the aroma of fresh-baked pies and cookies are locked in our minds forever. The folks of Pumpkin Hollow find that, every fall, more than just pumpkins make an appearance. Whether they believe in ghosts or not, the curious are enthralled by the eerie sounds of greeting.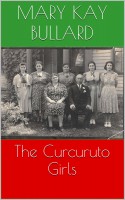 The Curcuruto Girls
A collection of short stories based on the lives of five Italian-American sisters from the upstate New York town of Fulton that take place between the 1920's and the 1950's, based loosely on true stories about the sisters in their youth. Their stories remind us that human nature remains the same, even as the world around us has changed drastically since their time.