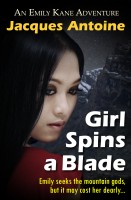 Girl Spins a Blade
Her "Granny" helped Emily Kane find the strength to fight off the black-ops teams hunting her. But now Emily needs to find some relief from Granny, and to reconcile herself to the violence she had to unleash. She hopes to find spiritual renewal in the crowded pantheon of the Hindus and Buddhists of Nepal. But the spirit of violence is not far behind her. Old title: High Road to the Mountain Gods.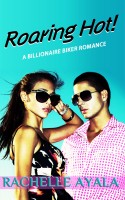 Roaring Hot! A Billionaire Biker Romance
Motorcycle racer Teo Alexiou cooks up a reality show to convince actress Amy Suzuki to play at being his girlfriend. But chemistry ignites and explodes their carefully scripted act. When Teo is injured on the track, he is left wondering if the reality show portrayed skillful acting or true love.