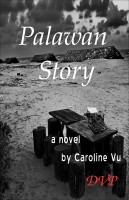 Palawan Story
Under the cover of darkness, Kim, a young girl, is put by her mother on a crowded fishing boat to escape Vietnam. The derelict boat drifts for two weeks on the South China Sea before reaching Palawan, a refugee camp in the Philippines. There, an American immigration officer mistakes Kim for a sponsored orphan with the same name and sends her to America.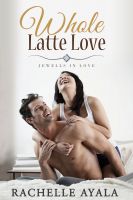 Whole Latte Love (New Adult Romance)
(5.00 from 2 reviews)
Investment banker Carina Chen doesn't need distractions—especially the sexy, guitar-playing barista she rooms with. But when her boss asks her to turn Dylan into a businessman, she can't think of a reason not to take advantage of his hospitality. Their chemistry is white hot, and Carina risks all for a night of love. Will Carina find her true heart before she loses her job and her chance for love?