Sub-categories:
Psychological | Spiritual & metaphysical | Family sagas | Political | Crime | Medical | Technological | Religious | Legal | Media tie-in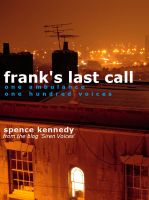 Frank's Last Call
by

Spence Kennedy
(5.00 from 1 review)
Spence Kennedy starts work at a busy seaside ambulance station, and under the guidance of Frank, a paramedic coming up to retirement, works his way through a succession of incidents, comic and tragic. Based on the real-life blog 'Siren Voices', 'Frank's Last Call' puts the reader in the driving seat of an ambulance, and offers an uncompromising tour of duty around a contemporary UK town.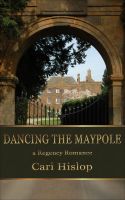 Dancing the Maypole
by

Cari Hislop
(5.00 from 2 reviews)
Taller than most men, Isabel de Bourbon has rejected numerous proposals of marriage. There is only one honourable man big enough to be her flesh and blood hero. A private scribbler of romances, Isabel has been penning the adventures of Pierre, a literary doppelganger of Peter Smirke, Viscount Adderbury.