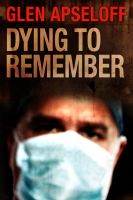 Dying to Remember
Heart surgeon Chris Barnes awakens from a coma with clouded memories of the past month and an inability to form new memories.He learns that his wife has been murdered in their home—then must relearn it every day. Using notes as a surrogate memory, he pieces together clues. Many point to him, yet he pursues the truth, unaware how close the killer really is.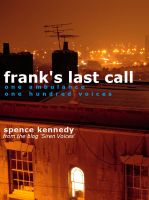 Frank's Last Call
(5.00 from 1 review)
Spence Kennedy starts work at a busy seaside ambulance station, and under the guidance of Frank, a paramedic coming up to retirement, works his way through a succession of incidents, comic and tragic. Based on the real-life blog 'Siren Voices', 'Frank's Last Call' puts the reader in the driving seat of an ambulance, and offers an uncompromising tour of duty around a contemporary UK town.