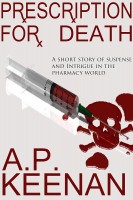 Prescription For Death
Patients are dying under mysterious circumstances at the local pharmacy. Technician Eileen Ramirez knows why. Will she be able to convince anyone else before it's too late? A short story full of suspense that may just change how you look at your pharmacist.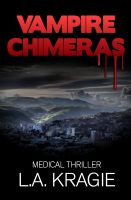 Vampire Chimeras Medical Thriller
(5.00 from 2 reviews)
From flooded refugee camps in Thailand to posh gourmet restaurants in Maryland; from corporate boardrooms to cholera camps in Bengal; from US Naval bases to Maya ruins in the jungles of Central America; Vampire Chimeras carries you along on its tense roller coaster plot. How will Dr. Diana Rigsby, a seasoned medical researcher and physician, stop a rampaging hemorrhagic fever?