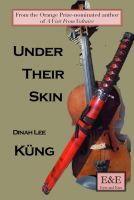 Under Their Skin
The Geneva laser clinic of Dr. Roman Micheli is as discreet as a Swiss bank—no matter who the patient, Roman is the dispassionate professional. His wife Isabel, a WHO leprologist, is even more dedicated to her work than Roman. But the Michelis' technically perfect partnership unravels when an American violinist strides onto a concert stage and weaves the audience into her musical spell.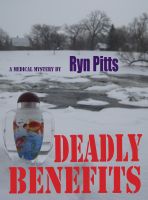 Deadly Benefits
(5.00 from 12 reviews)
A young mother dies in the intensive care unit and the medical center goes into a defensive tailspin. Fingers point to a fatal medication error by moonlighting pharmacist, Heli Harri. But Heli bites back and begins a chase for the truth that becomes a surefire prescription for hidden danger and unexpected romance, while behind the white drape of medicine, a chilling murder almost goes undetected.