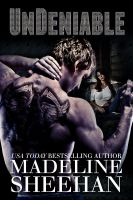 Undeniable
by

Madeline Sheehan
(4.25 from 8 reviews)
Warning: This is not a typical love story. This is an all-consuming, soul-crushing, tear-your-heart-into-pieces story. It's intense, gritty and raw, dark and disturbing, and it doesn't happen overnight. This is an epic love story that knows no boundaries and has no time limits. It grows and develops—with hurt, sacrifice, and heartache—over the span of a lifetime. This is Eva and Deuce's story.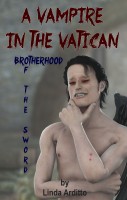 A Vampire in the Vatican 'Brotherhood of the Sword'
by

Linda Arditto
(5.00 from 34 reviews)
Luciano Martinelli is fifty-two years old and an Inspector in the Vatican City Police. It's been an easy life for him until one day he investigates five murders, all taking place inside the Vatican. This starts his journey into a world of evil and deceit, of pagan rituals and murder.