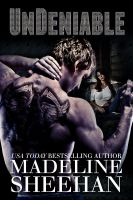 Undeniable
(4.25 from 8 reviews)
Warning: This is not a typical love story. This is an all-consuming, soul-crushing, tear-your-heart-into-pieces story. It's intense, gritty and raw, dark and disturbing, and it doesn't happen overnight. This is an epic love story that knows no boundaries and has no time limits. It grows and develops—with hurt, sacrifice, and heartache—over the span of a lifetime. This is Eva and Deuce's story.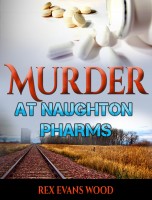 Murder at Naughton Pharms
"Murder at Naughton Pharms" is a crime story with humorous edges. It starts out with the everyday zaniness at a drug research facility in Fargo, North Dakota. When our hero Kelly gets a complaint about an old guy asleep in one of the women's barracks, it turns out to be the company COO, and that's just the start.