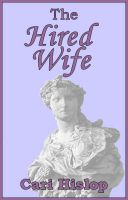 The Hired Wife
(3.75 from 4 reviews)
A Regency Romance. Marshall Godfrey the 8th Viscount Raynham needs a wife, but all efforts to acquire one through normal channels have failed. Time has run out. His twin sisters are being launched into society, but he can only hear sounds close by. He plans to hire a woman to hover at his shoulder and repeat into his ear what people are saying, but he can't take a secretary into polite society.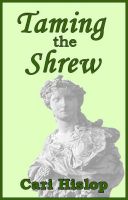 Taming the Shrew
(5.00 from 1 review)
Regency Romance. The wealthy Miss Juliana Browne has a number of problems; she's twenty-five, her hair is red, she's on the shelf. Her only known admirer is Hervey De Vere, a freckled orange-haired fortune hunter who looks eighteen. After three years of continuous snubs, he's still chasing her with endless offers of gallantry and proposals of marriage.