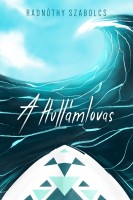 A hullámlovas
by

Szabolcs Radnóthy
Hősünk átlagos irodista egy átlagos városban. Élete rutinszerű szürkeségben telik, amikor egyik nap egy cetlit talál a vigaszdíjként megvásárolt, porlepte szörfdeszkáján. Azt hiszi, csak tréfa, de a rajta szereplő rövid, két soros üzenet igazi telitalálat. Értetlenségét legyőzi a kíváncsiság, és amikor eszébe jutnak az utcájában végigmenő távhővezetékek, úgy dönt, hogy rálép a deszkára.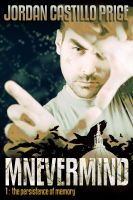 The Persistence of Memory (Mnevermind 1)
by

Jordan Castillo Price
Every day, Daniel Schroeder breaks his father's heart. They're both professionals in the memory field--they even run their own memory palace. So shouldn't they be able to figure out a way to overwrite the persistent false memory that's wreaking havoc on both of their lives? Now even the equipment is taunting him with elusive flashes of a handsome man in black that only he can see.
Related Categories