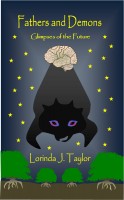 Fathers and Demons; Glimpses of the Future
by

Lorinda J Taylor
(3.00 from 2 reviews)
In the 28th century, Earth's first mission to the stars is about to depart. The crew takes a pre-launch holiday to attend the wedding of a Judish crewmember, an excursion that proves enlightening in many ways. The mission's Chief Engineer, however, heads to his own home to try to lay his personal demons to rest; scientific advancements do not guarantee the perfect functioning of the human mind.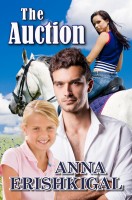 The Auction
by

Anna Erishkigal
(5.00 from 1 review)
Dumped at the altar and left without a home, Rosie Xalbadora takes a job as a governess at the edge of the Australian outback. There she meets Pippa Bristow, a sensitive child who copes with her parent's bitter divorce by escaping into a magical world of fairy queens and unicorns, and her enigmatic father, Adam, a man willing to endure whatever he must to keep his daughter safe from his ex-wife.