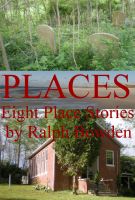 PLACES; Eight Place Stories
(5.00 from 1 review)
These stories explore the relationship between physical places and the lives of people in them or affected by them. The places – an abandoned factory, a lonely beach in winter, an old water tank, a beer joint, a cemetery and others – elicit all kinds of responses from all kinds of characters. Different stories are funny, creepy, sad, heart-warming, subtly erotic. All are thought-provoking.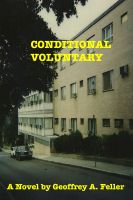 Conditional Voluntary
Patrick Coyne feels like he's safe from the drug authorities as a patient in a mental hospital during the late 1980s. He even calms down an angry young girl and thinks his love life is about to improve. Will legally prescribed drugs end his paranoia? And why won't the staff let him have a girlfriend?