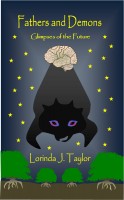 Fathers and Demons; Glimpses of the Future
by

Lorinda J Taylor
(3.00 from 2 reviews)
In the 28th century, Earth's first mission to the stars is about to depart. The crew takes a pre-launch holiday to attend the wedding of a Judish crewmember, an excursion that proves enlightening in many ways. The mission's Chief Engineer, however, heads to his own home to try to lay his personal demons to rest; scientific advancements do not guarantee the perfect functioning of the human mind.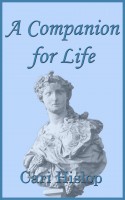 A Companion for Life
by

Cari Hislop
(4.00 from 3 reviews)
A Regency Romance. Penryth Bowen knows Lily Leigh is in need of rescue, but saving her means making her his wife. He's undecided until he discovers Lily has been battered black and blue, but true kindness is a condition that requires self knowledge of one's motives and an understanding that even well meant actions can have unforeseen consequences that are anything, but kind.