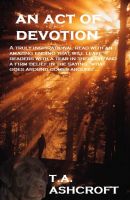 An Act of Devotion
(4.50 from 2 reviews)
Read T.A.Ashcrofts' first novel 'An Act of Devotion' that she wrote especially for animal charities, as she gives you, the reader, an insight into the life of Franklin, a three year old Chocolate Labrador whose life is turned upside down due to unforeseen circumstances. Read of the life he must then lead, of the love found and of the hard times of abuse and neglect.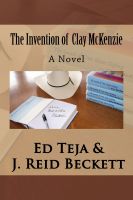 The Invention of Clay McKenzie
Stephanie Masters has exactly what she needs to make her mark in publishing as an editor --- she has a writer who really can write and who respects her editing ability. All she needs now is an author. As she enlists friends to create what she doesn't have, her world spins out of control in ways she could never imagine.