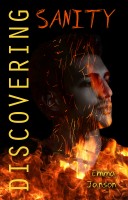 Discovering Sanity
by

Emma Janson
Northern Lights… The mental facility where the staff cause as much drama as the dysfunctional patients. Add to the mix the new guy, the good looking Mexican with dimples. He's there for one reason: to learn why his mother attempted mass murder. His story and those of the other patients will take you on a dark, gritty and twisted journey to… Discovering Sanity.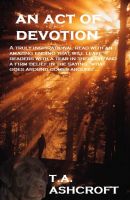 An Act of Devotion
by

T.A. Ashcroft
(4.50 from 2 reviews)
Read T.A.Ashcrofts' first novel 'An Act of Devotion' that she wrote especially for animal charities, as she gives you, the reader, an insight into the life of Franklin, a three year old Chocolate Labrador whose life is turned upside down due to unforeseen circumstances. Read of the life he must then lead, of the love found and of the hard times of abuse and neglect.