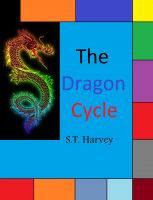 The Dragon Cycle
by

S.T. Harvey
An event happens on January 22 that changes the course of history forever. Two towns are destroyed, and there is one survivor, Pollock Drake, a 15 year old. He is taken into custody as a suspected terrorist. Another attack occurs during the interrogation. Drake escapes and fights to survive against a country that is after him while trying to kill what destroyed his home.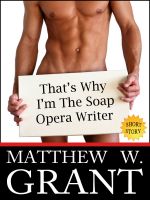 That's Why I'm The Soap Opera Writer
by

Matthew W. Grant
That's Why I'm The Soap Opera Writer - This humorous short story goes behind the scenes of a soap where the drama is more intense than what happens in front of the camera. Bonus Story: Welcome To Slaters Falls - Find out who comes out on top when a dirty cop pulls over a take-no-prisoners bitch in this short story featuring characters from Matthew's novels series Slaters Falls and Northbridge.