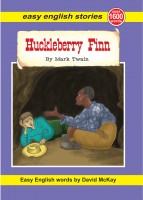 Huckleberry Finn
(5.00 from 6 reviews)
The Adventures of Huckleberry Finn was first printed in 1884, eight years after Mark Twain wrote The Adventures of Tom Sawyer. It starts up where the other story finished, and the two books together are believed to be the best that Mark Twain ever wrote. Huck travels down the Mississippi on a raft, facing many dangers on the way, and learning about life and what it means to be a friend.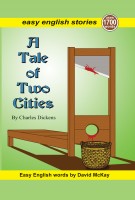 A Tale of Two Cities
(5.00 from 5 reviews)
"A Tale of Two Cities" by Charles Dickens, is part of a special reading program devised by journalist Dave McKay. The program paraphrases classic novels, primarily targeting people who are learning English as a second language. It enables older students to read classic novels despite having a very limited reading vocabulary. 1700 different English words are used in "A Tale of Two Cities".