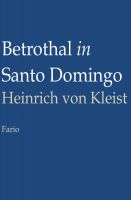 Betrothal in Santo Domingo
"In Port-au-Prince, on the French side of the island of Santo Domingo, there lived, at the beginning of the century, when the blacks were killing the whites, a dreadful old Negro by the name of Congo Hoango."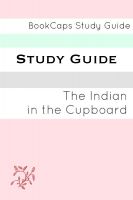 Study Guide: The Indian in the Cupboard (A BookCaps Study Guide)
The perfect companion to Lynne Reid Banks' "The Indiana in the Cupboard," this study guide contains a chapter by chapter analysis of the book, a summary of the plot, and a guide to major characters and themes. BookCap Study Guides do not contain text from the actual book, and are not meant to be purchased as alternatives to reading the book.