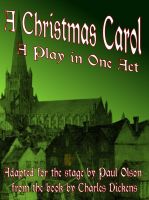 A Christmas Carol: A Play in One Act
(5.00 from 1 review)
Ebenezer Scrooge is the biggest miser in London and no one knows that better than his clerk Bob Cratchit, but the ghost of his business partner Jacob Marley doesn't want Scrooge to make the same mistakes he did. This one-act play is suitable for youth productions. A school production of this play will shed new light on a classic novel.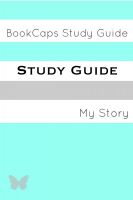 Study Guide - Rosa Parks: My Story (A BookCaps Study Guide)
The perfect companion to Rosa Parks' "Rosa Parks: My Story," this study guide contains a chapter by chapter analysis of the book, a summary of the plot, and a guide to major characters and themes. BookCap Study Guides do not contain text from the actual book, and are not meant to be purchased as alternatives to reading the book.