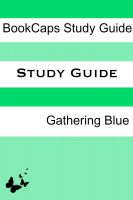 Study Guide - Gathering Blue
by

BookCaps
Series:
Study Guides
, Book 96. Price:
$2.99 USD.
Words: 8,620. Language: English. Published: October 9, 2012. Categories:
Fiction
»
Classics
The perfect companion to Lois Lowry's, "Gathering Blue," this study guide contains a chapter by chapter analysis of the book, a summary of the plot, and a guide to major characters and themes. BookCap Study Guides do not contain text from the actual book, and are not meant to be purchased as alternatives to reading the book.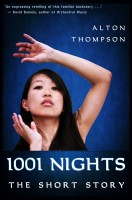 1001 Nights: The Short Story
by

Alton Thompson
(5.00 from 1 review)
Shahrazad, the mesmerizing heroine of 'The Arabian Nights,' must spin tales night after night to save lives—including her own. This short story brings her legend to modern readers and illuminates the dazzling orchestral showpiece it inspired. Ideal for oral storytelling.