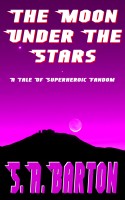 The Moon Under the Stars
A 3400 word short. Ms. Rhesus is a moon -- a member of superhero fandom, people who devote large amounts of energy and imagination to following the exploits of their superhero idols, otherwise known as stars. When Doctor Geiger dies, it wracks Ms. Rhesus' fan chapter, perhaps beyond repair. But when his body disappears, Ms. Rhesus must help unravel a mystery with a strange and very human solution.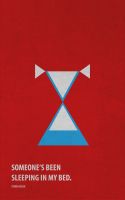 Someone's Been Sleeping In My Bed
(5.00 from 2 reviews)
Skye's life is exactly where it should be at her age; several rungs up the corporate ladder, a vegan boyfriend whose looks are only matched by his naivete, and a yoga-toned body draped in natural blonde locks. Life is going well, that is until her grandmother dies and she has to go look after her cottage.