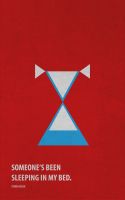 Someone's Been Sleeping In My Bed
(5.00 from 2 reviews)
Skye's life is exactly where it should be at her age; several rungs up the corporate ladder, a vegan boyfriend whose looks are only matched by his naivete, and a yoga-toned body draped in natural blonde locks. Life is going well, that is until her grandmother dies and she has to go look after her cottage.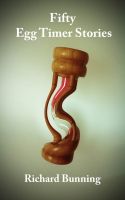 Fifty Egg Timer Stories
(4.50 from 2 reviews)
Fifty Egg Timer Stories is a collection of 50 shot stories of between 600 and 1000 words. The stories are by one author and are of mixed genre. Some of these stories are flippant and/or amusing whilst others touch on serious topics. The common theme, if one can be found at all, is the provision of short bursts of entertainment. I hope that all readers find some stories to their individual liking.