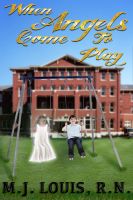 When Angels Come To Play
by

M.J. Louis
As a pediatric nurse, I've experienced the sorrow of a youngsters passing. As a mother, I endured the heartache of my own son's near death experience. Yet despite the despair in all of these situations, I have seen firsthand the grace of God. In When Angels Come to Play, I share the story of three children I was blessed with the opportunity to care for during their final days.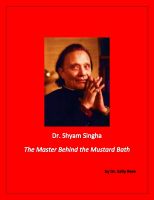 Dr. Shyam Singha, The Master Behind the Mustard Bath
by

Dr. Sally Rose
(5.00 from 1 review)
Mustard Bath Formulator Dr. Shyam Singha, the Great Himalayan Master of natural medicine, was one of the most sought-after doctors of the 20th century. A Bodhisattva and master healer, Dr. Singha formulated the world-renowned mustard bath, pioneered the Food As Medicine movement, and taught the value of alkaline practices to balance the body's pH level.