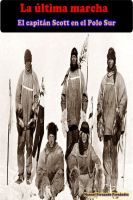 La última marcha. El capitán Scott en el Polo Sur
Hace un siglo tuvo lugar en la lejana Antártida un drama que conmocionó a sus contemporáneos y cautivó la imaginación de varias generaciones. El destino del capitán Scott y sus compañeros es parte de una historia épica de lucha y muerte, triunfo y fracaso, ambición, amistad, esperanza y decepción.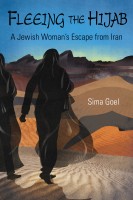 Fleeing The Hijab, A Jewish Woman's Escape From Iran
A true account of Sima Goel, the Iranian teenager who crossed the most dangerous desert in the world rather than accept the restrictions of life in Iran of the early1980s. Her quest for freedom is a thrilling, timely inspiration for people longing to create a life of meaning.