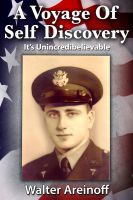 A Voyage Of Self Discovery
(5.00 from 2 reviews)
My unbelievably incredible adventures as a United States Army dentist in the Pacific theater of World War Two, the path that led to my being there, and how the experiences helped me discover who I am.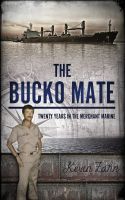 The Bucko Mate: Twenty Years in the Merchant Marine
(5.00 from 1 review)
The Bucko Mate describes the author's seafaring experiences sailing as an officer in the American merchant marine. Mates lived a colorful life few have ever experienced. From the storms, fog, waterfront bars and union halls, to the near collisions, deaths at sea, fights, dangerous cargo and foreign lands, it is an exciting life. This is my way of getting some of that colorful era written down.