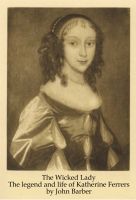 The Wicked Lady
The Wicked Lady is a 350 year old legend of a lady highwayman. Her name was Katherine Ferrers who lived at Markyate Cell, Hertfordshire. One night she was shot and mortally wounded, rode back to Markyate where she died and was buried in Ware, Herts. Her ghost is said to haunt the area still. The legend is retold along with the life of the Katherine Ferrers and the truth revealed.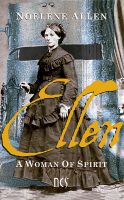 Ellen: a woman of spirit
Ellen: a woman of spirit by Noelene Allen is the extraordinary true story of a woman whose life journey is told with sympathy, compassion and above all honesty. The strength of the women of the Kelly family becomes clear as the reader shares many previously untold anecdotes of the life of the mother of Australia's most famous bushranger, Ned Kelly.