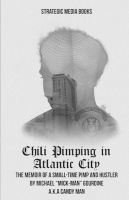 Chili Pimping in Atlantic City: The Memoir of a Small-Time Pimp
The controversial autobiography of Michael "Mick-Man" Gourdine pulls no punches and provides an honest and shocking look at what one man from the wrong side of tracks felt compelled to do to achieve the American Dream. Gourdine became a pimp who operated primarily on the streets of Atlantic City, while working as a corrupt NYPD cop who specialized in narcotics trafficking and prostitution.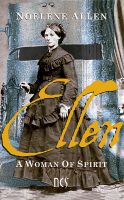 Ellen: a woman of spirit
Ellen: a woman of spirit by Noelene Allen is the extraordinary true story of a woman whose life journey is told with sympathy, compassion and above all honesty. The strength of the women of the Kelly family becomes clear as the reader shares many previously untold anecdotes of the life of the mother of Australia's most famous bushranger, Ned Kelly.