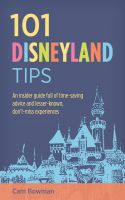 101 Disneyland Tips
101 Disneyland Tips is based on years of visiting Disneyland and experiencing its magic in many forms. Whether you have one day to spend at the park, or many, the practical advice in this book is packaged into useful tips that help make your visit less stressful and more enjoyable. With the knowledge Cam openly shares, you'll be ready to conquer The Happiest Place on Earth like an informed pro.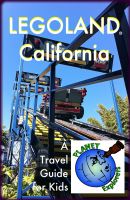 LEGOLAND California: A Planet Explorers Travel Guide for Kids
LEGOLAND® California near San Diego is a wonderful theme park designed especially for children under twelve. It's heaven for LEGO® lovers. This guidebook for kids is the perfect planning tool for your whole family. Read it over before you go to get more out of your trip. Click through these pages for fun facts, trivia, a quiz, and links to more information about the things you'll see!