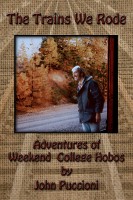 The Trains We Rode
(5.00 from 3 reviews)
The dramatic true-life adventures of recreational collegiate freight train riding. Personal recollections of dodging railroad police (sometimes unsuccessfully); bone numbing cold, walking zombie tiredness, what the #@!$% moments and beautiful scenery you can only see seated in a lawn chair in the open doors of a boxcar.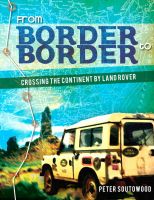 From Border to Border: Crossing the Continent by Land Rover
For Land Rover's 50th anniversary in 1998 I joined a group of fifty people from all over North America to travel off-road from Canada to Mexico. From the wind-blasted bleakery of central Canada to the rocky playground of Moab, brake failure on a New Mexico hill to a harrowing drive up a flooding river, my journey hit incredible highs and lows before my luck finally ran out on the return home.