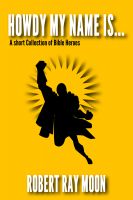 Howdy My Name Is - -
A Short collection of Bible Heroes from Adam to Moses. Each hero tells his own story in his own words with a bit of ad lib. Each hero stays with the Biblical truth while remaining human.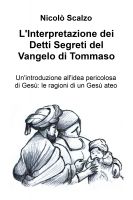 L'Interpretazione dei Detti Segreti del Vangelo di Tommaso
A più di sessant'anni dalla scoperta del Vangelo di Tommaso (il papiro ritrovato a Nag Hammadi nel 1945), questo libro riesce a dare un'interpretazione coerente ed efficace ai suoi detti più enigmatici restituendoci, di Gesù, il ritratto di un ateo alla ricerca del divino. Il libro è dunque una sfida avvincente per coloro che cercano il Gesù "storico".