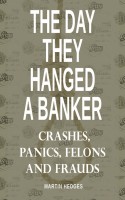 The Day They Hanged a Banker
Social history;A miscellany of tales of fraud from the 19th century onwards. Whatever we just lived through during the crisis of 2008, our forebears got just the same. From a man that invented a country, to Ponzi's stamp collection and diamonds lying about on the desert floor. We keep on believing that the too good to be true will be true this time around.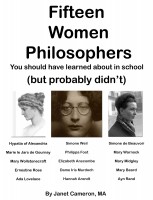 Fifteen Women Philosophers you should have learned about in school (but probably didn't)
(4.67 from 3 reviews)
Why a book on women philosophers? Philosophy is genderless, but the under-representation of women in philosophy is an unfortunate truth. Join award-winning author, retired lecturer Janet Cameron, MA as she explores fifteen female philosophers you may never have heard of - women who changed the world, and the way we think today.