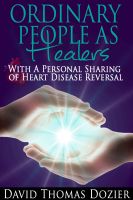 Ordinary People As Healers (With a Personal Sharing of Heart Disease Reversal)
This book takes us on a journey to full, mind-with-body health. It is about awareness and personal choice and how these powerful experiences influence how we view and accept disease. Disease is not an invader but an integral and necessary function of life. Through intrinsic knowledge and personal choice, we can learn to connect to our own powerful truths and to the one truth that connects us all.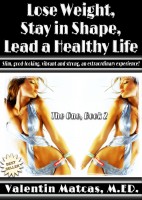 Lose Weight, Stay in Shape, Lead a Healthy Life
Maintain harmony within yourself and stay slim, healthy, vigorous, happy, vibrant and attractive throughout life! See why all the usual diets fail, and how they harm you. Find the truth about all major illnesses and disorders, and learn to avoid them! See how your food, medicine, and additives affect you. Witness your body switching from one mode of life to another, and learn how to control them.